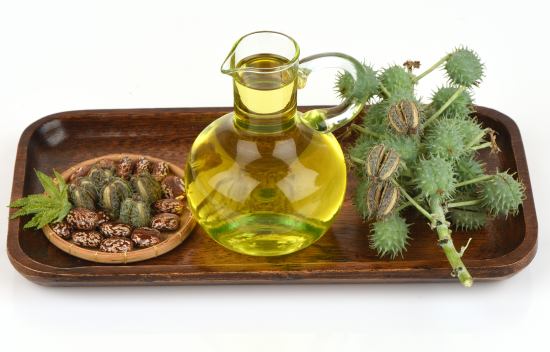 Castor oil is a light yellowish looking vegetable oil made out of castor beans. This oil is used by healers across the world to treat different types of ailments. Apart from healing, castor oil has been successfully used as a natural beauty remedy product across various cultures. This oil is thick and greasy, so initially it might put off some people. However, consistent use of castor oil in combination with other oils and substances give great results. Castor oil has many properties including anti-bacterial, anti-fungal and anti-viral making it a must have thing at home.
Benefits of castor oil
The benefits of castor oil is varied and many. This oil is great for those who are struggling with hair loss. It will not only stop hair fall, but also facilitate growth of thick and long hair in no time. Castor oil is a wonderful source to boost up immunity. It increases the white blood cell count which also helps in fighting different types of infections. Gynecologists use it to induce labor in pregnant women. The ricinoleic acid present in the oil activates EP3 prostanoid receptor in uterus, which aids in deliver. Some of the other benefits of using castor oil are –
Remedy for acne
Helps in fading scars
Removes stretch marks
Eases joint and arthritis pain
Reduces wrinkles and fine lines
Promotes hair growth and thickness
Works well for skin infection and blemishes
If someone is skeptical about the benefits and uses of castor oil, they just need to use it and see the results themselves. There are several types of castor oil combination available in the market to treat different conditions. However, making a combination suitable to the user at home works best. Depending on the requirement, other oils can be mixed to make a specific combination.